WHITE RACING HOMING PIGEONS
"SNOW WHITES"
Adults and Young Birds Are Available!
My Birds Have Been Producing Only Whites For Many Generations!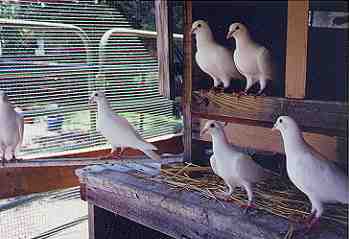 THESE BIRDS ARE EXCELLENT FOR HOMING ABILITY, RACING, OR CEREMONIAL RELEASES!
My Birds Are Bred For Stamina, and Flying Ability.
Guaranteed to be healthy and in top condition when you receive them.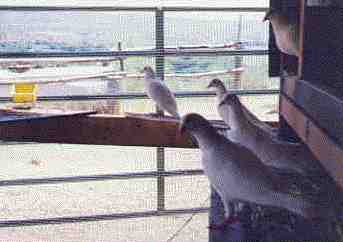 Shipping Available Anywhere In The United States!
E-Mail Me For Availability And Prices
Sandra Fischer
PO Box 593
Sedona, AZ 86339
520-634-4440

Click "Flap" For E-Mail Express

Visit The National Pigeon Association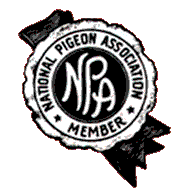 Site Designed By PW Productions
Best Viewed on Netscape 3.5 or Higher